"My Daddy is the best. He is an architect and is very busy, but he always spends time with me. He picks me up from school every day and we walk home together. He sometimes buys me candy or ice cream if I have had a bad day. He always tells me the truth! My Daddy is my hero." I finish, sitting back down in the circle.
"Great job, Naomi!" My teacher, Mrs. Aarons, claps. She smiled at me and flashed me a thumbs up.
    Finally, the bell rang and Mrs. Aarons announced that we could leave. I grabbed my pink backpack and headed for the door. I ran through the hallway, almost tripping several times. I shoved open the front doors and saw Daddy, wearing the same suit as he always did. I squealed and ran towards him. A smile was plastered on his face as he bent down to give me a hug. As I hugged him, I noticed he was very out of breath and dirty. I thought that he was late from work and had to run here, so I didn't ask him about it. He ruffled my hair and pulled away from the hug.
    "How was the office?" I asked him as we started to walk in the direction of home.
"It was great! We started a new project for a parking lot!" He replied, seeming enthusiastic and smiling again. His smile seemed forced, but I didn't push it. However, I did ask him why we turned the wrong way.
"Wait, isn't home that way?" I asked, pointing in the opposite direction.
"We're going to the grocery store first. I need to pick up dinner."
    We walked inside the grocery store and went all the way to the back, where the instant meals were. He grabbed a box of spring rolls and checked the back. He sighed and put it back, shaking his head. He then grabbed a box of ramen noodles and checked the back. He grimly nodded and turned to me,
    "Are you in the mood for ramen?" He asked. I nodded, noticing that the ramen costed a lot less than the spring rolls. We walked back up to the front, where the cash registers were.
    "Sir, you still need five more dollars." He said. I couldn't hear what Daddy said but then the man replied,
    "...it's fine then. Have a good night." Daddy then thanked the man, who then bagged the ramen. The man gave a tight-lipped smile and waved us out of the store.
    "What happened, Daddy?" I asked, concerned, as we walked out of the store.
    "Oh it was nothing! I just forgot to bring enough money!" He consoled me. He grasped my hand and we went home.
​​
​
The next week was uneventful, save for the fact that we were going to go on a field trip downtown to learn about the different types of jobs that people had.  
    "Now don't forget that you need to get the permission slips signed if you want to go on tomorrow's field trip!" Mrs. Aarons said, passing out permission slips as the bell rang. I shoved the permission slip in my backpack and raced out the door. I stepped outside and saw Daddy waiting there, visibly out of breath. I ran up to him and gave him a big hug. As I hugged him, I frowned, as he smelled like cement.
"Why do you smell funny?" I asked, looking him in his eyes.
"I um… had to supervise construction today." He replied, lamely. I shrugged and we began to walk home.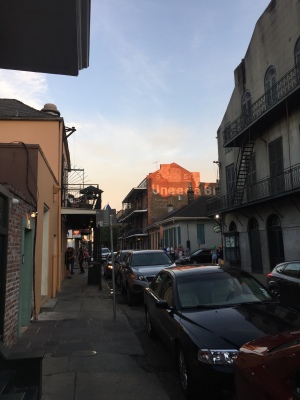 "Looks like we're having ramen again." Daddy told me, digging through the cabinets. 
"But it's expired!" I complained
    "That's just the recommended date." He winked. He ripped open the package and dumped it into a bowl. He dumped some questionable looking water into the bowl and put it in the microwave and tried to shut the door. After his third attempt, he managed to close it.
I suddenly remembered the permission slip sitting in my backpack and ran to go get it.
    I rushed back into the room, with the permission slip grasped in one hand and a pencil in the other.
    "Daddy!" I cried waving the permission slip in his face. He pulled it out of my hand and began to read it.
    "There's this field trip tomorrow and I really wanna go, but you need to sign the form." I told him, shoving the pencil in his free hand. He laughed and signed the permission slip. I cheered as I ran out of the room, putting it back into my backpack. By the time I came back into the room, the ramen was cooling off. Daddy was frowning as he looked at the ramen, seeming disappointed.
    "Is that enough for the both of us?" I asked, walking next to him.
    "I don't think so… but I'm not hungry." He said, after some hesitation. RIght as he said that, his stomach grumbled loudly. I glanced at him suspiciously as he handed me the whole bowl. There was a strange longing in his eyes as he continued to look at the ramen.
    "Are you sure?" I asked, picking the bowl. His eyes snapped up from the ramen to me and slowly nodded. I grabbed a grimy plastic spoon and began to eat.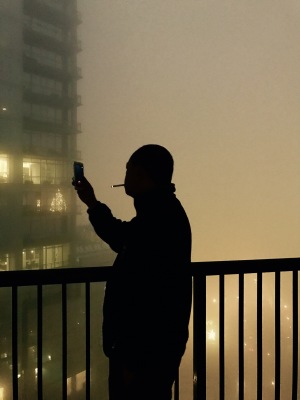 I was so excited on the bus ride downtown. I was bouncing in my seat and talking to Bela the whole way there. When the bus doors opened, I leapt out of my seat. Mrs. Aarons waved over a burly looking man at the construction site who was carrying a large stack of hard hats. He then ran across the road to get to us.
    Mrs. Aarons promptly ignored me and turned towards the class.
    "My name is Mr. Klar, the architect in charge of this site. Here we are building a new parking lot for the mall across the street. Now, in order to build something, you need an architect who designs the building and construction workers who build the building. We're going to go see the construction site a little closer, but you all need to put on your hard hats, so you can stay safe!" We all quickly put our hats on and looked at Mrs. Aarons, who began to talk,
    "So we are going to cross the road now, which can be dangerous. Hold your bus buddy's hand and stay behind me!"

I grabbed Bela's hand and we walked behind Mrs. Aarons. When the entire class finally crossed the road Mr. Klar began to talk about what each of the workers were doing,
    "That one over there is pouring cement and that guy is laying bricks." He continued to talk about all of the workers were doing as we trailed behind him. We turned into a smaller space where the cement was still damp.
    "Now over here is where all of the supplies are unloaded. The man on top of the truck is going to give the man down there the bricks, who will bring them to the main section!" The man who was carrying all of the bricks had his back towards us, but he looked vaguely familiar. However, I couldn't place him. When yet another stack of bricks was placed on his back he finally turned around. I gasped, because it was Daddy. I was really confused, I thought Daddy was the manager! He's not wearing his fancy suit, but instead an old, ripped pair of jeans and a dusty t-shirt. He looked up and saw me, and for the first time in my life I saw something that looked like raw fear in Daddy's eyes. I didn't understand until my friend Yuri whispered,
    "I heard those guys don't make much money." Then, it clicked. I realized why Daddy was always smelly. I realized why Daddy was always wearing the same suit when he came to pick me up. I realized what Daddy was asking the cashier. Daddy sacrifices himself everyday for me, so I don't have to live the way he did. Daddy is always hungry, he is always tired, he is always dirty, he is always working.

     And it's all because of me.